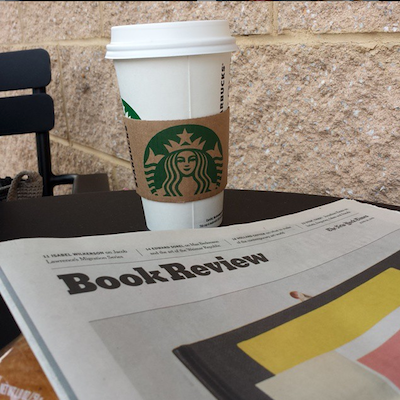 {.align-left}
This August 2015 I took a break from work and spent about 6 days enjoying some R&R down the North Carolina shore with my family. I managed to get through some of the books that were waiting for a long time for me to get to them, as well as try some new authors.
Read
The Sentinel by Arthur C. Clarke

I forgot where I read about how the short story "The Sentinel" was the inspiration for "2001: A Space Odyssey", but being that I have always considered the latter a great book and movie, I managed to grab a copy of the anthology "The Sentinel" just so that I could read the short story by the same name and see what else Arthur C. Clarke "had to offer." Interestingly enough (to me), most if not all the other short stories included in this collection could easily be published today and still feel just as futuristic as they probably were back when they were first published! This was yet another one of the books that I read by the beach this Summer and though it didn't blow me away, it was still a very relaxing read.

A Princess of Mars by Edgar Rice Burroughs

This last June I got from my family for my birthday "John Carter of Mars" containing the complete series and I was just itching for a good opportunity to start reading it. That chance came up this week as I started reading some of Melville's short stories and found that I needed a bit of a "break". First off, I have never read Edgar Rice Burroughs before but I do have a copy of "Tarzan of the Apes" also awaiting for a chance, so I had an idea about what to expect from his style. Sure enough, reading "A Princess of Mars" felt like a taking a trip down memory's lane, back when it was easy to tell who the good and the bad guys were, and there was always a damsel in distress somewhere waiting to be rescued. I have to confess that it took me a few chapters to get re-acclimated with this style, but once I got into it, it was easy reading, which is exactly what I was looking for any how.

John Carter, the main character, shows all the expected, cliché virtues one would expect from a "hero" but one thing that bothered me a bit was the language he used to describe those who were different from him (which was mostly everyone in the story, since they were all Martians) and the way he treated them. It felt a bit abusive and even a but racist? I don't know if someone could get away with writing in the same style today, but then again I remembered that back then people were not as politically correct as we are today... or maybe I was reading too much into it? Anyhow, it was a fun read and I think I will try to add the next 4 books of the series in the coming months so that I can hopefully get a better opinion formed about the author.
<!-- -->

Reading
Bought
This month I took advantage of a books sale at the public library but I also did end up spending some money for some brand new editions at the local book store.
What about you? What kind of interesting books have you read this past month???