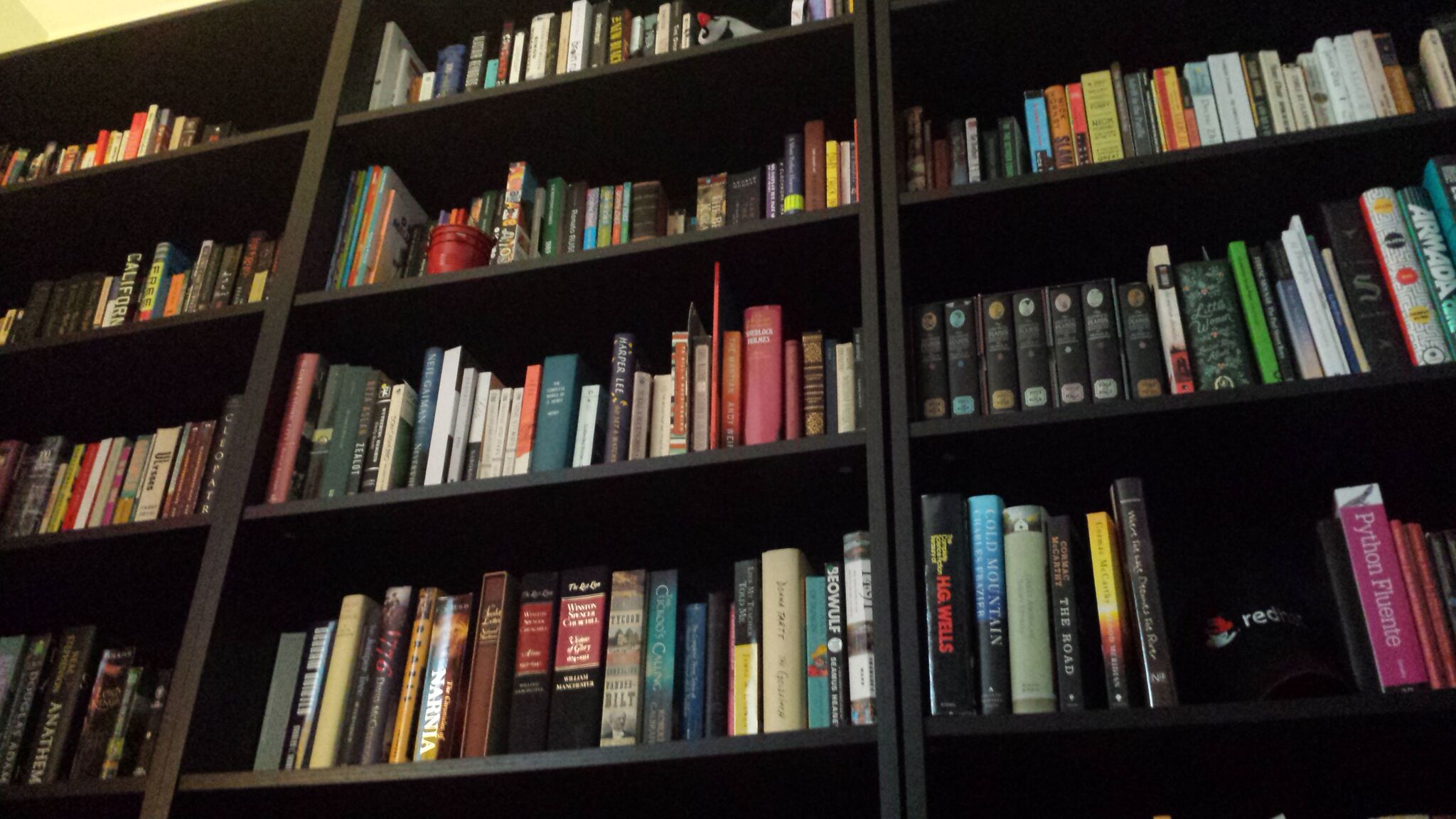 Another year has gone by and I guess it is time to review the things I set out to do and grade myself on how well (or poorly) I fared. Here are some of my goals for 2015:
Read 70 Books
Grade: PASS
Even though I had a very, very busy year at work, with many releases of Red Hat Satellite 5 and Red Hat Satellite 6 shipped to our customers, I managed to surpass my goal of reading 70 books, finishing the year with a whopping 79 books read! You can see the books I read here: Year in Books
This year I also spent a good chunk of my time looking at old, used books, and my personal book collection increased considerably. At one point I had so many piles of books lying around the house that I had to buy 4 new book cases to store them. At first I wanted to have them custom made, but the estimates I got from 3-4 different people were way out of my budget. In the end I went with 4 Billy Bookcases from Ikea, which cost me about 10 times less!
If you want to see what I'm reading or want to recommend a book which you think I might enjoy reading, please feel free to add me on GoodReads.
more ...
---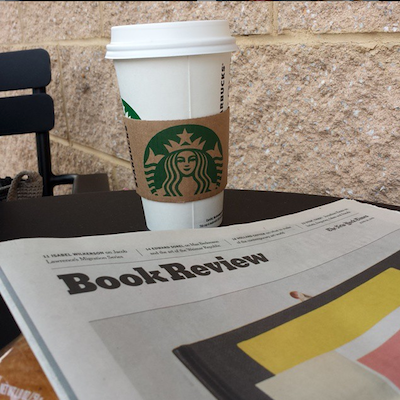 Read
Reading
Gift
more ...
---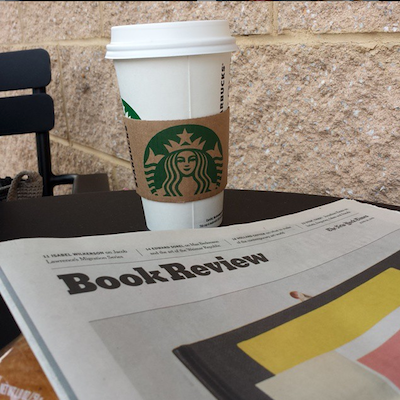 This August 2015 I took a break from work and spent about 6 days enjoying some R&R down the North Carolina shore with my family. I managed to get through some of the books that were waiting for a long time for me to get to them, as well as try some new authors.
Read
The Sentinel by Arthur C. Clarke

I forgot where I read about how the short story "The Sentinel" was the inspiration for "2001: A Space Odyssey", but being that I have always considered the latter a great book and movie, I managed to grab a copy of the anthology "The Sentinel" just so that I could read the short story by the same name and see what else Arthur C. Clarke "had to offer." Interestingly enough (to me), most if not all the other short stories included in this collection could easily be published today and still feel just as futuristic as they probably were back when they were first published! This was yet another one of the books that I read by the beach this Summer and though it didn't blow me away, it was still a very relaxing read.

A Princess of Mars by Edgar Rice Burroughs

This last June I got from my family for my birthday "John Carter of Mars" containing the complete series and I was just itching for a good opportunity to start reading it. That chance came up this week as I started reading some of Melville's short stories and found that I needed a bit of a "break". First off, I have never read Edgar Rice Burroughs before but I do have a copy of "Tarzan of the Apes" also awaiting for a chance, so I had an idea about what to expect from his style. Sure enough, reading "A Princess of Mars" felt like a taking a trip down memory's lane, back when it was easy to tell who the good and the bad guys were, and there was always a damsel in distress somewhere waiting to be rescued. I have to confess that it took me a few chapters to get re-acclimated with this style, but once I got into it, it was easy reading, which is exactly what I was looking for any how.

John Carter, the main character, shows all the expected, cliché virtues one would expect from a "hero" but one thing that bothered me a bit was the language he used to describe those who were different from him (which was mostly everyone in the story, since they were all Martians) and the way he treated them. It felt a bit abusive and even a but racist? I don't know if someone could get away with writing in the same style today, but then again I remembered that back then people were not as politically correct as we are today... or maybe I was reading too much into it? Anyhow, it was a fun read and I think I will try to add the next 4 books of the series in the coming months so that I can hopefully get a better opinion formed about the author.
more ...
---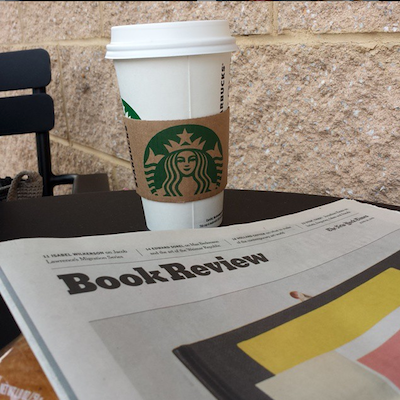 This July 2015 I travelled to the Red Hat office in Brno, Czech Republic to spend some time with my teammates there, and I managed to get a lot of reading done between long plane rides and being jet lagged for many nights :) So I finally managed to finish up some of the books that had been lingering on my ToDo list and even managed to finally read a few of the books that together make up the Chronicles of Narnia, since I had never read them as a kid.
Read
Out of all the books I read this month, I feel that All Quiet on the Western Front and The October Country were the ones I enjoyed reading the most, closely followed by Cryptonomicon, which took me a while to get through. The other books, with the exception of The Memoirs of Sherlock Holmes, helped me pass the time when I only wanted to be entertained.
All Quiet on the Western Front takes the prize for being one of the best books I have ever read! I felt that the way WWI was presented through the eyes of the main character was a great way to represent all the pain, angst and suffering that all sides of conflict went through, without catering for any particular side or having an agenda. Erich Maria Remarque's style had me some times breathless, some times with a knot on the pit of my stomach I as 'endured' the many life changing events that took place in the book. Is this an action-packed book about WWI? Will it read like a thriller? In my opinion, even though there are many chapters with gory details about killings and battles, the answer is a very bland 'maybe'. I think that the real 'star' of this book is its philosophical view of the war and how the main characters, all around 19-20 years of age, learn to deal with its life lasting effects.
Now, I have been a huge fan of Ray Bradbury for a while now, and when I got The October Country for my birthday last month, I just knew that it would be time well spent reading it. For those of you who are more acquainted his science fiction works, this book will surprise you as it shows you a bit of his 'darker' side. All of the short stories included in this collection deal with death, mysterious apparitions, inexplicable endings and are sure to spook you a little bit.
Cryptonomicon was at times slow, some other times funny and, especially toward the end, a very entertaining book. Weighing in at a hefty 1000 pages (depending on the edition you have, plus/minus 50 odd pages), this book covers two different periods in the lives of a number of different characters, past (around WWII) and present, all different threads eventually leading to a great finale. Alternating between past and present, the story takes us to the early days of how cryptology was 'officially invented' and used during the war, and how many of the events that took place back then were affecting the lives of some of the direct descendants of the main characters in our present day. As you go through the back and forth you start to gather bits and pieces of information that eventually connects all the dots of an interesting puzzle. It definitely requires a long term commitment to go though it, but it was enjoyable and, as I mention before, it made me laugh at many places.
more ...
---
---
---
---
---