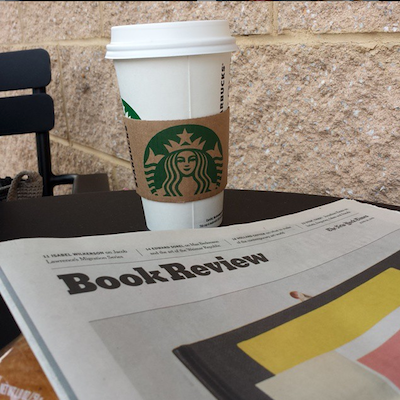 Those of you who know me know that I am a huge book reader and spend most of my free time reading several books at the same time. One could say that reading is one of my passions, and having wasted so many years after high school completely ignoring this passion (in exchange for spending most of my time trying to learn about Linux, get an education, a job and, let's be frank, chasing after girls), I decided that something had to be done about it, and starting around 2008 I 'forced' myself to dedicate at least one solid hour of reading for fun every day.
I find it funny to say that I had to force myself, but this statement is very much true. Being so used to spending all of my time sitting in front of a computer and getting flooded with information every single minute of the day (IRC, Twitter, Facebook, commit emails, RSS feeds, etc), I found it difficult to 'unplug' and spend time doing nothing but focusing on only one thing. I was so used to multitasking and being constantly bombarded with lots of information that sitting quietly and reading didn't feel very productive to me... sad but true.
Anyhow, after several 'agonizing' months of getting up from my desk and making a point of turning off my cel phone and finding a quiet place somewhere in the building (or at home during the weekends), I finally got into the habit of reading for pleasure. I actually looked forward to these reading periods (imagine that, huh?) and eventually I realized that if I skipped this 'ritual' even one day, my days felt like they got longer and I felt stressed out and irritable for the remaining of the day. Reading became not only a good habit but my mechanism for relaxing and recharging my energies during the day!
Well, this passion and appetite for reading has only gotten bigger, and with time I have to say that it has become a pretty big part of who I am today! In a way I am happy that it took me this long to get back into the habit of reading... I mean, I feel that getting older was an important part of preparing myself so that I could really appreciate John Steinbeck, Ray Bradbury and the likes of them! Would I have truly appreciated The Grapes of Wrath when I was younger? Perhaps... but it took me around 40 years to get to it and I'm happy that when it did I was able to appreciate this amazing piece of art!
These last few months I decided that I wanted to start tracking all the books that I read, buy or receive as a gift every month (see my reading progress on GoodReads and add me as a friend), and jot down some of my impressions and motives for reading or buying them. Those familiar with Nick Hornby will probably associate this post (and hopefully others that will surely come) with the work he has done writing for the Believer Magazine ... and this would be correct. My intention is not to copy his style or anything like that, but I thought that the format he chose to report on his own reading 'adventures' would fit in quite nicely with what I wanted to get across to my readers... and I'm sticking with the format as long as it works for me :)
more ...